NIDs - Net Interaktive Dokumente (Net Interactive Documents)
NEU:
Das neue NID. User Manual (August 15, 2023)
Das neue NID Administrator/Editor Manual (25 June, 2023)

How to add, manage categories/subcategories and upload/manage NID documents?

How to add a Table of Contents in NID document?

How to apply object detection and enhance search index of NID document?

Nachstehend/ Below:
Kurze Erklärung von NID und Links zu Video Clips und Netinteraktiven Dokumenten. English version is further down!
Eine wachsende Sammlung interessanter/schöner NID Dokumente wird unter Interessante NID Beiträge angeboten.
Das Arbeiten mit NID Dokumenten leicht gemacht und NID als ein wertvolles Mittel für Information und Dokumentation füt viele Anwendungen:
Videos zu den NetInteraktiven Dokumenten- NID (Videos on NetInteractive Documents- NID)
Das folgende Bild zeigt, wie an jeder Stelle eines NID Douments Annotationen (hier durch die hellblaue Umrandugn sichtbar) ergänzt werden können.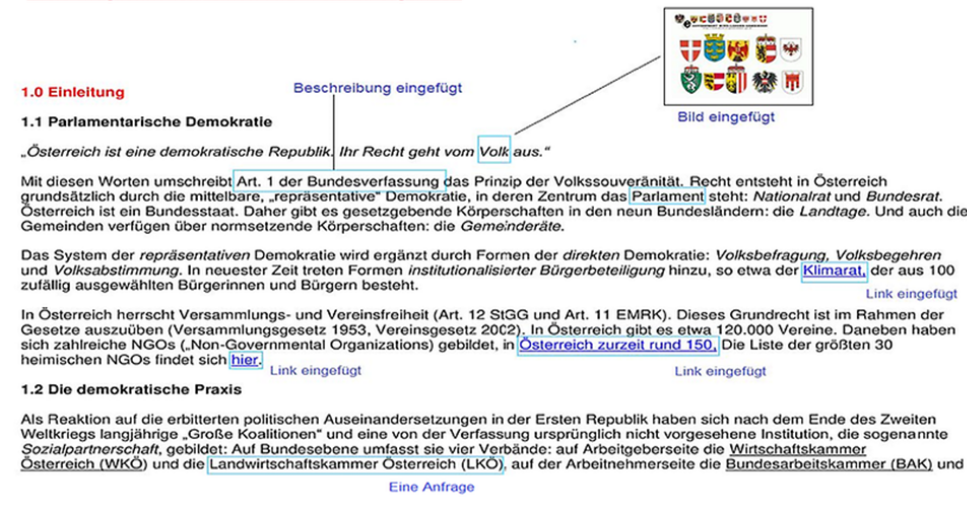 Dokumente zu NID
Einige NID Buchbeispiele:
English version of Information on NID and pointers to some videoclips and typical books
Das neue NID. User Manual (August 15, 2023)
Das neue NID Administrator/Editor Manual (25 June, 2023)
Videoclips of two talks in Montenegro (English)
NID is the abbreviation of NetInteractive Documents. Such documents provide many interactive elements.
NID is therefore also a powerful tool for Information and Communication for companies and organizations,
as explained in the leaflet below
Videos on NetInteractive Documents- NID (Videos zu den NetInteraktiven Dokumenten- NID)
A few samples of books, the first three typical NID documents, the other documents explain NID
Some examples of NID Books